Hook this pattern on Ravelry here.
What you need: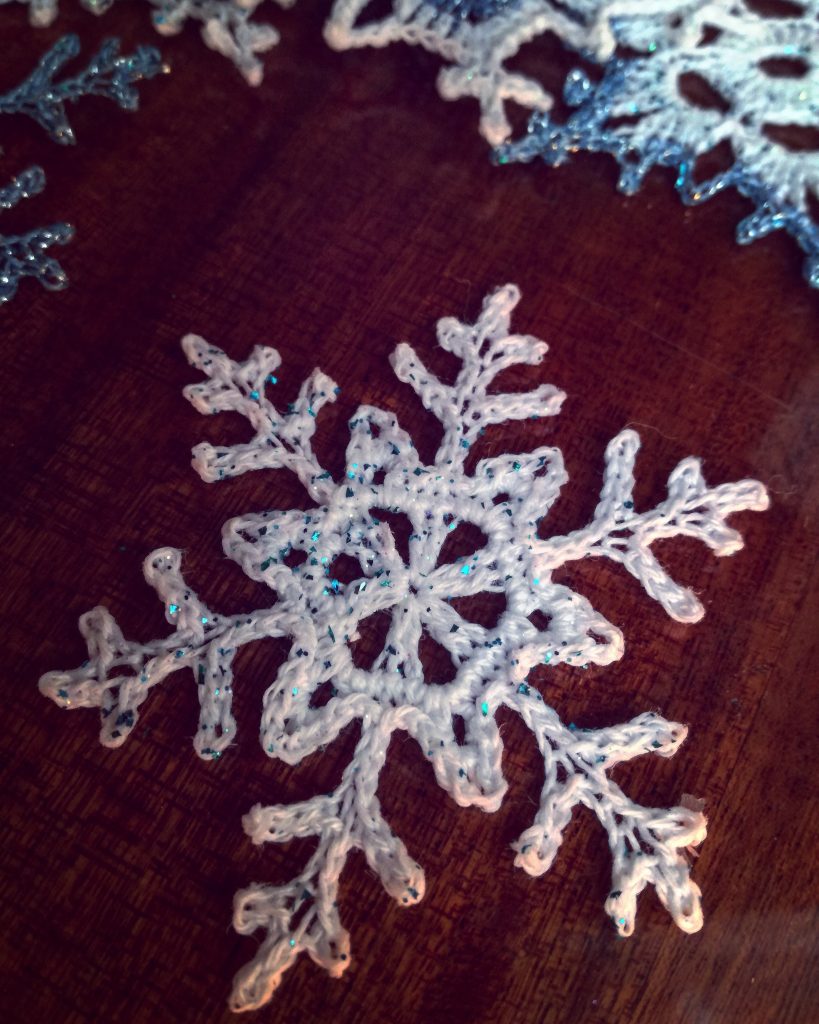 Crochet hook 1mm (US 12/6)
Crochet Thread No 8 or No 10
Notes: You can use any thread or yarn weight,
just make sure to use appropriate hook size.
Pictures show snowflakes that are blocked and stiffened using water-based glue. If you want to stiffen and block your snowflakes click here for the tutorial.
This pattern uses US terminology and these abbreviations:
sc – single crochet
ch – chain
slst – slip stitch
hdc – half double crochet
dc – double crochet
tr – triple crochet
ML – magic loop/circle/ring
Let's start!
Start with the ML, ch4(stands for the first tr), tr, ch3, (tr2, ch4) x 5, slst in the top chain of starting ch4,
ch, sc in tr of rnd 1, [in 3ch space: (sc, hdc, ch2, hdc, sc)], (sc2, sc, hdc, ch2, hdc, sc) x 5, slst in starting ch.
a) ch8, skip the top chain, slst in next 4 chains,
b) ch5, skip top ch, slst in next 2,
c) ch3, skip top ch, slst in next 2,
d) ch3, skip top ch, slst in next 2,
e) slst in remaining 2 chains from ch5 in rnd b),
f) ch5, skip top ch, slst in next 4,
g) slst in remaining 3 chains of starting ch8, slst in next two sc stitches from rnd 2 and one hdc stitch, ch2, slst in hdc and 2 sc stitches
Repeat for 5 more times.
That's it!
If you have any questions or comments, feel free to contact me in comments section of this post, on my Facebook page, or by email [email protected]. Also, if you make the snowflakes, send me some pictures, I'll publish them on my Facebook page. You can tag me on Instagram @barbarapecek.
You can support me by sharing this post or by buying my other patterns on Etsy or Ravelry.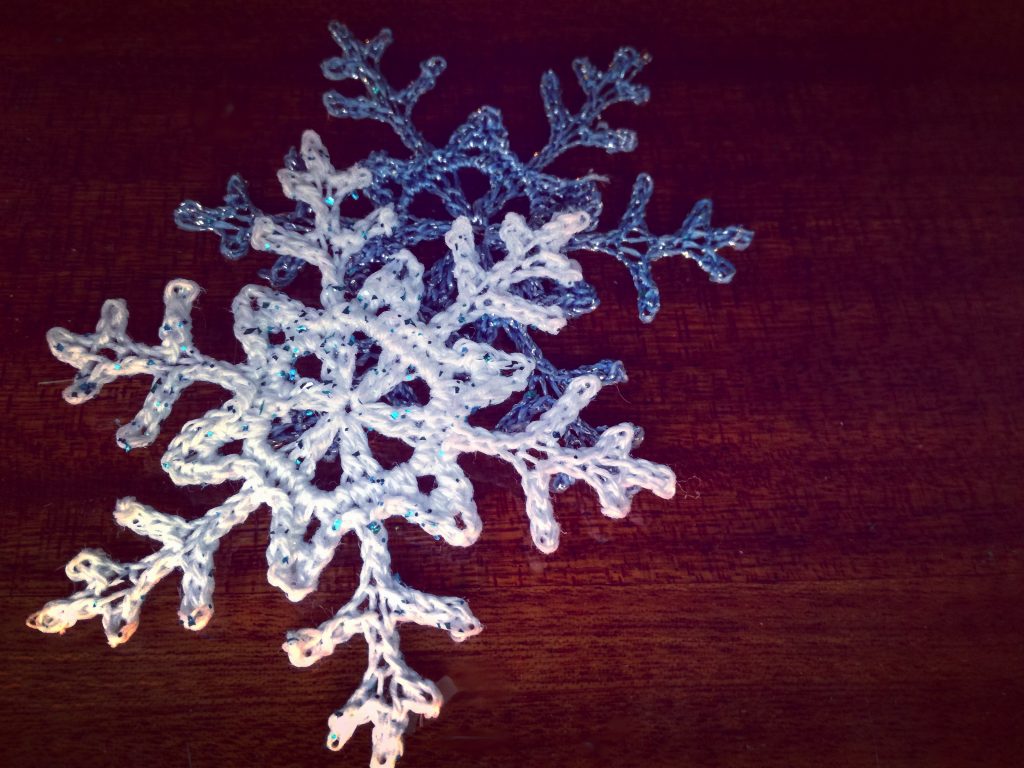 This pattern is copyright of Barbara Peček / TheMagicLoop.com .  Please do not claim this pattern as your own.  If you wish to share this pattern, you may link to this pattern but please do not reprint it on your site.  Do not sell this pattern or parts of this pattern. You may sell finished items made from this pattern, but please clearly credit the design to me and provide a link to my website www.themagicloop.com.